BIO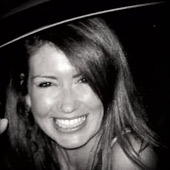 Florence Aubéry
Florence has always been passionate about fashion.
Upon graduating, she left for New York, where she specialized in fashion at the Fashion Institute of Technology. She then met Giovanni Pungetti, who set up the French subsidiary of the Diesel brand and entrusted the brand's French development to Florence.
She created the retail department and opened the first 16 Diesel stores over a period of 4 years. They are all located in nonstandard and atypical spaces. She also found the unique venue for the Parisian headquarters of the Martin Margela fashion house.
She has thus been developing her network in several business sectors such as design, fashion, architecture and commercial real estate.
With this unique experience behind her, and still driven by her unbridled passion, Florence has set up OPENING SOON AGENCY, which strives to be as creative, bold, innovative and in tune with customers as she is.